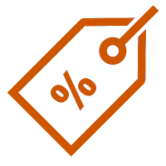 Check our products on offer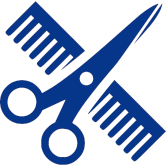 take advantage of the advantages by registering here.
Alisado Lissa + Pack Mantenimiento Post Alisado (Champú Sin Sal + Mascarilla)
The perfect pack for a home straightening that lasts up to 24 weeks. Contains Lissa Vegan Straightening for dark hair that works as a shampoo and maintenance kit , consisting of a salt-free shampoo and a straightening mask. Smooth straightening is formulated with natural extracts, it revitalizes hair and keeps it healthy. It has no formaldehyde.
Free shipping for orders over € 30
Are You professional? take advantage.
Lissa Vegan Straightening for Brunettes
Lissa's vegan straightening
is a
taninoplasty
straightening
: it
revitalizes hair and keeps it healthy. Its main component is tannin, a natural substance that is found in the bark of some trees and has antioxidant, healing and antiseptic properties, which is why it favors delicate and sensitive hair. It also contains natural extracts and includes among its components:
coconut
oil, keratin, vitamins and other compounds extracted from the Amazon. All these compounds are dermatologically tested.
Lasts up to 24 weeks!


STEP BY STEP:
We moisten the hair.
Shake the bottle before applying the product, using between 50 and 60ml of product on the hair. We have to apply product throughout the hair extension, in circular movements and making sure that all hair has product. No need to add water or foam.
Let the product rest on fine hair for 40 minutes and on thick hair for 60 minutes.
We remove the excess product with water.
We dry the hair 100%.
We pass the iron slowly and continuously, 15 times for each strand. With a minimum temperature of 200ºC in weak and highly treated hair and in hair resistant up to 230ºC.
Very important: the iron must have a temperature regulator and keep the temperature constant.


On the same day you can: dye, wash and collect hair.
The Lissa Straightening Maintenance Kit
It is designed to prolong the smoothness of the hair as much as possible, while keeping it healthy and hydrated.
It is made up of a 500ml shampoo and a 500ml mask.
Shampoo, salt-free and with Keratin:
formulation designed to prolong the effect of straightening hair, keeping it smooth, soft and with sealed ends. Indicated for hair on which we have performed a Brazilian straightening or nanoplasty treatment. It is used to prevent frizz, hydrate hair, smooth and give a natural shine.
Keratin Mask:
Extends the straightening, eliminates frizz, hydrates, softens and gives a natural shine to the hair. To get the best result, apply and leave for 3 minutes.
Be the first to ask a question about this product!