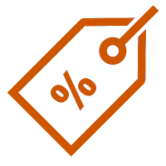 Check our products on offer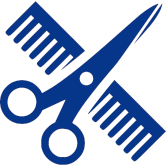 take advantage of the advantages by registering here.
Máquina Wahl 100 Year
Wahl 100 Year - Professional Hair Clipper
Free shipping for orders over € 30
Are You professional? take advantage.
The
WAH
L 1919 Limited Edition machine is a collector's model presented on the occasion of the 100th anniversary of the WAHL brand, which has been made respecting the design of the first electric cutting machine that Leo J. Wahl patented a century ago.
With the Wahl 1919 you will be able to make perfect cuts thanks to the convenience of being able to use it without cable, thus allowing a very simple handling. Its metal casing makes it very resistant and beautiful.
As it is a limited edition model intended for barbershops and hairdressers, it does not include any comb, it only includes the machine and the charger.
The high efficiency of Wahl 1919 is achieved thanks to the latest generation lithium battery without memory effect, which allows you an autonomy of 70 minutes with only 120 minutes of charge.
WAHL 1919 Main Features
• Durable DC motor.

• Works with cable or battery.

• Great power, high precision with professional blades.

• Only using the thumb adjusts the level or texture of the cut
Be the first to ask a question about this product!