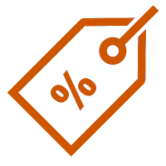 Check our products on offer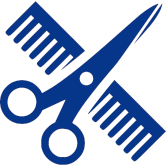 take advantage of the advantages by registering here.
Fibra capilar 25g Castaño Oscuro AG
Fibras capilares para pelo castaño oscuro
Free shipping for orders over € 30
Are You professional? take advantage.
Fibras ultra finas
que se adhieren al cabello dándole mayor densidad de forma natural durante todo el día. Si piensas que sólo las usan personas con problemas de caída del pelo, te equivocas.
Las fibras capilares las disfrutan hombres y mujeres, porque es la manera más rápida de conseguir un mayor volumen capilar.La solución perfecta para usarla a diario o aumentar tu confianza antes de una reunión importante o una noche especial.
Indicaciones: Asegúrate de que el cabello está completamente seco. Inclinar la botella unos 45 grados y golpear suavemente con los dedos para aplicar fibras en la zona de escasez.
Consejo: Aumenta gradualmente la cantidad para conseguir una cobertura más natural, repitiendo la aplicación varias veces hasta obtener el resultado deseado.
Color castaño oscuro
Be the first to ask a question about this product!