Best Sellers: Top 5 in Shampoos
1- Maurens Hyaluronic PRO moisturizing shampoo
Shampoo with Hyaluronic Acid that provides intense hydration, leaving hair soft, hydrated and flexible. It is especially indicated for dry and damaged hair. In addition, its formula without salt and without sulfates makes it your perfect ally to maintain straightening after doing a treatment. Available in two formats: 400ml and 1000ml.
2- Kinessences Nourish moisturizing shampoo
Sulfate and paraben free shampoo made with a blend of essential oils that delicately cares for the hair. Its aroma is simply wonderful! Available in 300ml, 1000ml formats and also in Pack of 3 with mask and Oil Cream.
3- Maurens Keratin Concept Repairing Shampoo
Keratin shampoo with Argan oil that repairs hair. Available in 400ml and 1000ml formats.
Hair bond maintenance shampoo. Repairing and moisturizing. It does not damage the color and strengthens all types of hair. It has been so successful that they have made a version for blonde hair, a clarifying one (which deeply removes dirt and other products), and even a dry shampoo. The preferred brand of celebrities!
5- Kinactif No. 3 Mild Expanding volumizing shampoo
Kinactif Nº 3 Volume shampoo is ideal for fine hair without volume. This new 100% vegan formula is also one of our favorites. Available in 300ml and 1000ml format.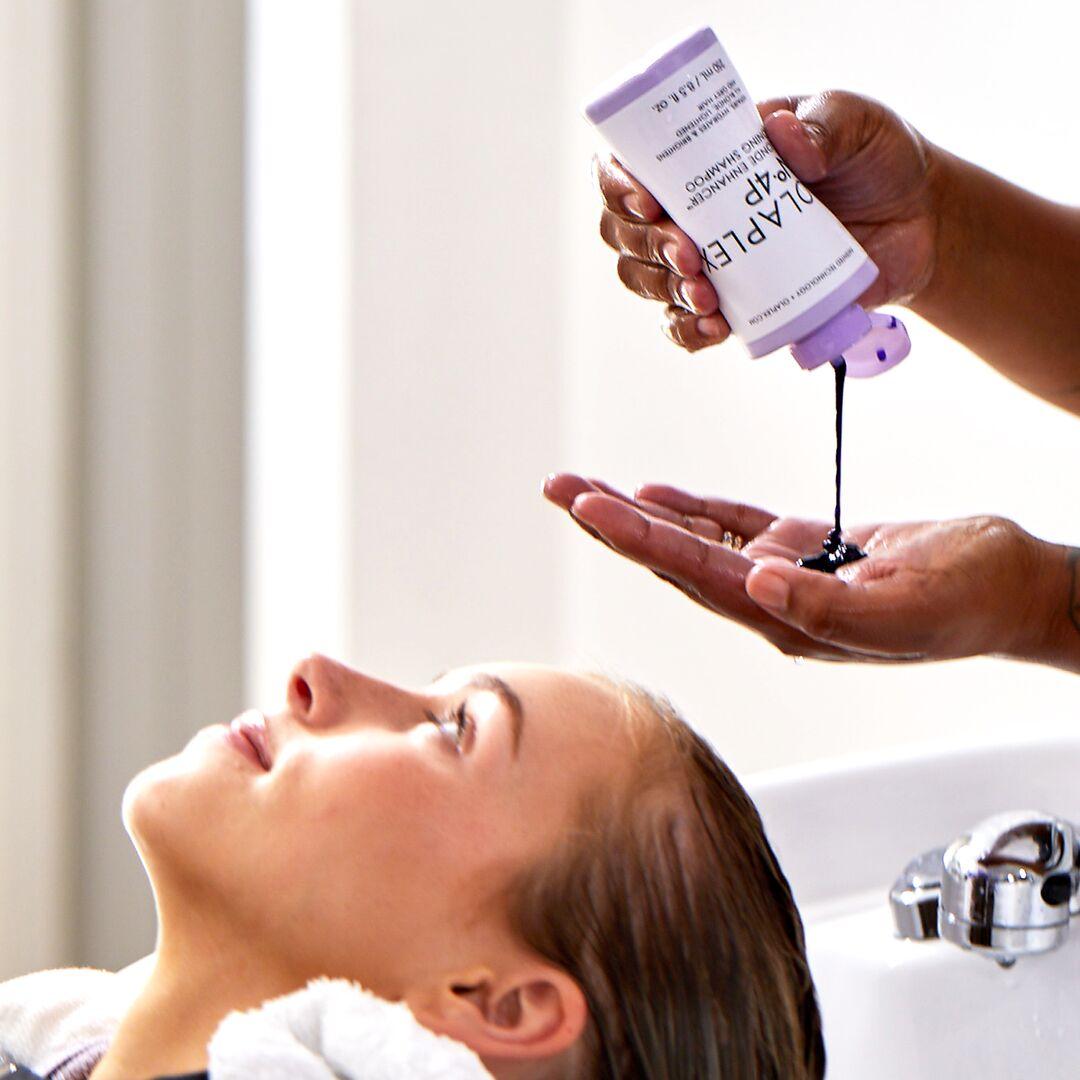 The toning shampoo will be a great ally to achieve that platinum blonde that we like so much (extreme blondes and even whites), correcting the yellowish tones of bleaching and gray or white hair.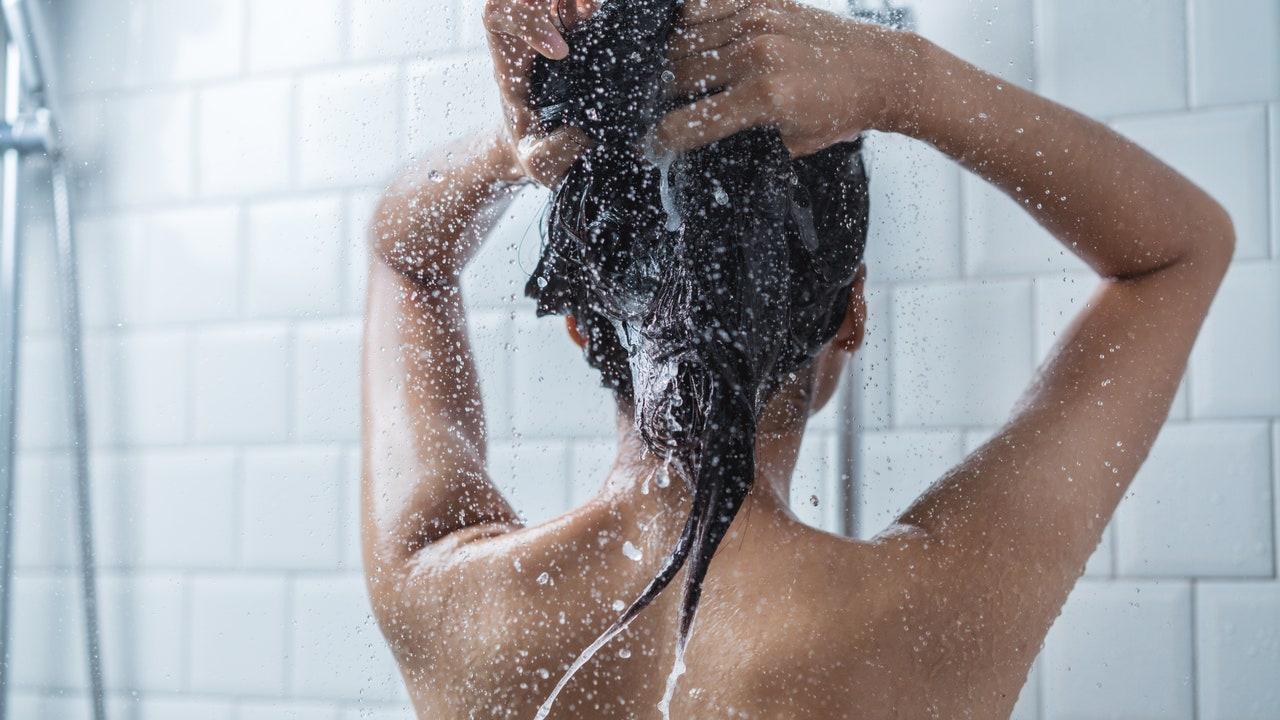 Sulfate-free shampoos are recommended for people with sensitive scalps, color-treated hair, or dry, curly hair.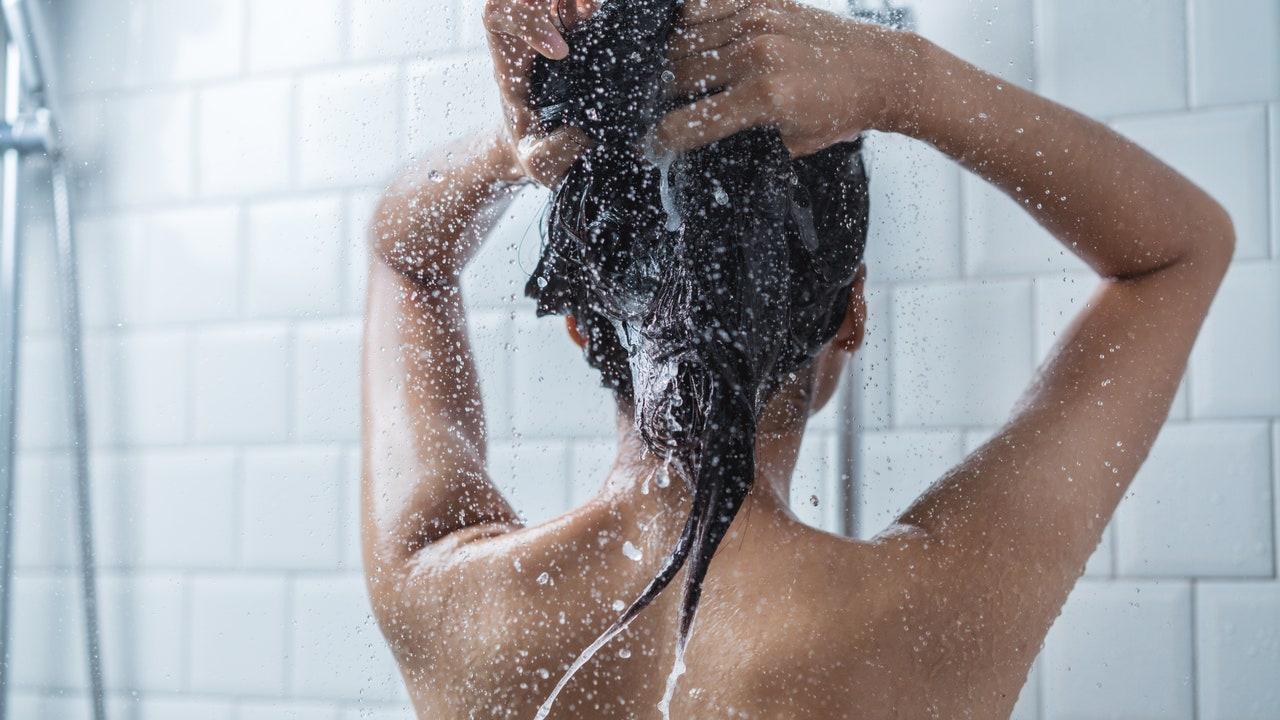 Sulfate-free shampoos are recommended for people with sensitive scalps, color-treated hair, or dry, curly hair.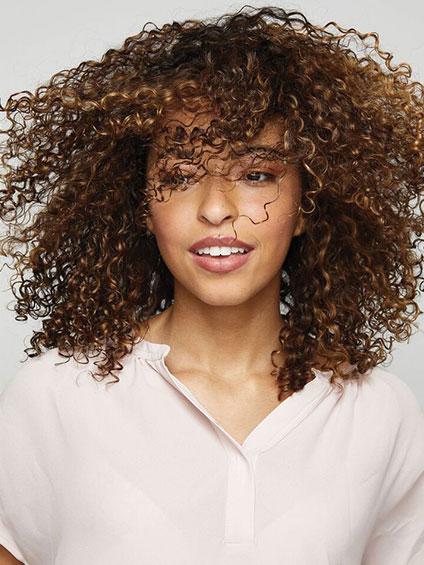 Facilitates combing, and is ideal for refreshing hair between washes
How to choose the right shampoo for my hair type?
The main function of the shampoo is to cleanse the hair and scalp, removing excess oil, residue build-up and impurities.

When choosing the right shampoo, it is essential to take into account your hair type. Each hair is unique and requires specific care.

If your hair tends to be dry and you need extra hydration, look for a hydrating shampoo that provides that necessary moisture. If, on the other hand, you have oily hair and want to remove excess oil, opt for a clarifying shampoo that cleanses deeply.

Dealing with dandruff? An anti-dandruff shampoo with ingredients such as zinc or salicylic acid will help you combat it effectively.

Finally, if you have colored hair and want to keep the color vibrant, look for a specific shampoo for colored hair that protects it and prolongs its duration.

Remember that each hair is unique and the important thing is to find the shampoo that best suits you!



Here we present this small table with some of our recommendations:
Shampoo Type

Needs

Our recommendation

Balancing

Normal or sensitive hair

Moisturizing

Dry or dehydrated hair

Hyaluronic PRO Moisturizing Shampoo

Oily hair

Regulate sebum production

Volumizer

Fine hair without volume

Nutritious

Damaged or weakened hair

Repair

Very damaged hair

Kinactif Repair Rich Reconstructing

Anti-dandruff

Dry dandruff scalp

Oily dandruff scalp

For colored hair

Dyed hair

Kinessences Antiox Gentle Shampoo

For curly hair

Define and control curls

Toning shampoos

Blonde, gray or highlighted hair

Growth stimulants

Strengthens growth

Post Straightening

Maintenance straightening treatment

Children

Child hair
Is the sulfate-free shampoo recommended for all types of hair?
The sulfate-free shampoo is great for people with sensitive scalps, dry or curly hair, and color-treated hair. But if you have oily hair, you may need the sulfates for a deeper clean. Don't worry, there are sulfate-free shampoo options for oily hair. The important thing is to try and see how your hair responds. Experiment and find what works best for you!
What shampoo is best for colored hair? Why is its use recommended?
Specific shampoos for colored hair are ideal to keep your color vibrant and long-lasting. These shampoos are formulated with mild, sulfate-free ingredients, which prevents color from fading quickly. In addition, many of them contain antioxidants and UV filters that protect your colored hair from the harmful rays of the sun. So you can show off your color for longer!
Is there a specific shampoo to remove product buildup from the hair?
Para evitar la acumulación de productos en el cabello, es importante utilizar un champú clarificante o de limpieza profunda de vez en cuando. Estos champús eliminan los residuos y la acumulación de productos, dejando tu cabello fresco y limpio. Además, procura no excederte con la cantidad de productos que aplicas en tu cabello y asegúrate de enjuagar bien cada vez que uses productos como acondicionadores, tratamientos o fijadores. ¡Un cabello libre de acumulación es un cabello feliz!
Do hair loss shampoos work?
Hair loss shampoos work at the level of the scalp, improving blood circulation and nourishing the hair follicles, which can facilitate the effectiveness of hair loss treatments that are applied later, such as hair loss ampoules. By preparing the scalp, an environment is created that is more conducive to hair growth and strengthening.

It is important to note that results may vary from person to person and these shampoos alone will not permanently stop hair loss.

If you are experiencing significant hair loss, it is advisable to consult a hair health specialist for a proper diagnosis and personalized treatment plan. Remember that comprehensive hair care and hair loss treatment may require multiple and combined approaches to get the best results.