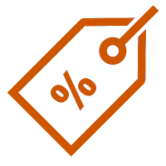 Check our products on offer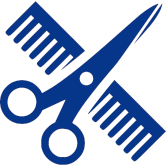 take advantage of the advantages by registering here.
Wahl Senior cutting machine
Free shipping for orders over € 30
Are You professional? take advantage.
The Wahl Senior cutting machine
has the latest generation lithium battery without memory effect, which is a phenomenon that reduces the capacity of batteries with incomplete charges. Lasts working 70 minutes with only 120 minutes of charge.

High durability powerful motor / 6500RPM
Works with cable or battery, wireless.
Precision with professional blades, special screwed Fade blade, adjustable up to 0.


It features an adjustable fine profile blade for precision casting, with a flat bottom that allows for a tighter cut.
With the lever located on the left side, the level or texture of the cut is graduated, it allows cutting options and instant flexibility, it can be adjusted to zero overlap.
Weight: 365 grams.
Cutting width: 40 mm. / cutting height: 0.8 - 2.5 mm
Voltage 100-240v.


The Wahl Cordless machine includes:
3 Premium Combs with Fit Technology
1/2 (1 1/2 mm)
1 (3mm)
1 1/2 (4 1/2 mm)
Cleaning brush
Oil
Blade guard
Flat top comb
Be the first to ask a question about this product!