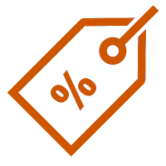 Check our products on offer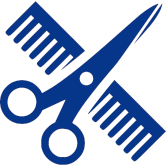 take advantage of the advantages by registering here.
Wahl Magic Clip Cordless Machine
Perfect shaves thanks to its versatility, comfort and lightness of the battery.
Free shipping for orders over € 30
Are You professional? take advantage.
The
Wahl Magic Clip Cordles
s cordless machine is a very powerful machine with a special blade with stepped teeth.
Characteristics:
-It has a blade with "stepped teeth" so that the cut when shaving is much more precise and sharp. Cutting height from 0.8 to 2.5 mm.
-Lightweight and ergonomic.
-High efficiency thanks to the latest generation lithium battery without memory effect. 90 minutes of work and 120 of load.
It includes :
12 pieces; 8 PREMIUM combs - 1½mm, 3mm, 4½mm, 6mm, 10mm, 13mm, 19mm, 25mm, cleaning brush, oil, safety comb for blade and charger.
Specifications of Wahl Magic Clip cordless:
-Cutting height: 0.8
–2.5 mm -Width of cut: 40 mm
-Blade: Crunch blade
-Cable length: 2.4 meters
-Motor: DC motor, 5,500 rpm -Weight: 290 g (Without cable)
-Charging time: 120 min
-Time of use on battery: 90 min
-Voltage: 240V
Be the first to ask a question about this product!