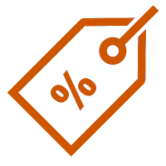 Check our products on offer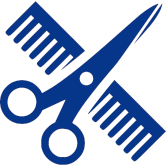 take advantage of the advantages by registering here.
Ampoules Aminexil L'Oreal
Anti-hair loss treatment with Aminexil and Omega 6 from L'Oréal Professionnel Serie Expert.
Free shipping for orders over € 30
Are You professional? take advantage.
Packaging: 10 ampoules x 6 ml
Advanced double action anti-hair loss program.
Association of two scientifically proven efficacy assets:
· Aminexil : favors the anchoring of the fiber in the scalp. Active as a result of L'oreal's research, it acts to fight against the stiffening of collagen that, by accumulating around the follicle, prevents the root from being implanted in the scalp, allowing the fiber to be better anchored.
· Unpublished: Omega 6 nutri-complex to stimulate root activity. To develop, each cell needs essential nutritional elements. The Omega 6 nutri-complex, derived from an essential fatty acid, acts on the root, stimulating its activity. It is transformed into lipids, and especially into ceramide, a constituent element of hair, to promote the process of building the fiber from the root.
Be the first to ask a question about this product!
Related articles on blog
No related article on blog