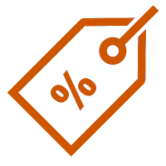 Check our products on offer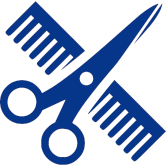 take advantage of the advantages by registering here.
Moldable wax for deformations and wounds
Free shipping for orders over € 30
Are You professional? take advantage.
Skarel Deformation Wax
is a flesh-colored, highly
adherent and durable
moldable wax used to make wounds and deformities on the skin.
How to use:

Apply directly to the skin. Before starting it is recommended to clean the surface of the skin that will be exposed to the product.


1. Remove the product from the container with your fingers or with a spatula


2. Knead the wax with your fingers until the product acquires a moldable texture that adheres to the skin.


3. Apply to the skin making sure to smooth the edges of the wax to achieve greater adherence. If you want to make a wound, draw the relief of the wound on the wax with a spatula.


4. Proceed with the characterization with make-up, fictitious blood and / or latex.

To remove make-up, remove the wax with a spatula and clean the remains adhering to the skin with warm water and soap.
Be the first to ask a question about this product!