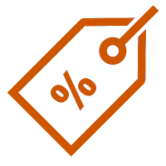 Check our products on offer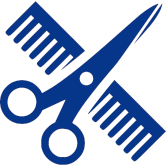 take advantage of the advantages by registering here.
Máquina de Corte Laser 6.0 Plus Wireless Giubra
Giubra Cordless Professional Laser 6.0 Plus Cutting Machine
Free shipping for orders over € 30
Are You professional? take advantage.
Power 10W
Charging time: 150 minutes
Running time: 300 minutes
Button: on-off
New professional FADE BLADE head
Adjustable blade length: 0.5mm - 3.0mm
2000 mAh rechargeable lithium battery
Battery charger No. 1: 100-240 V ~ 50/60 Hz
Includes: 6 mm blades; 9 mm; 12 mm, 1 black brush and lubricating oil
Be the first to ask a question about this product!
You might also like
Price
€5.99
-5%
Regular price
€6.30