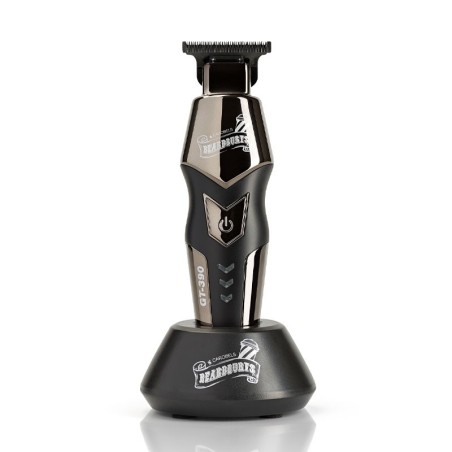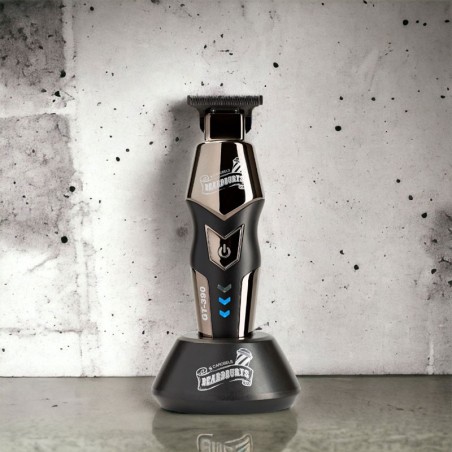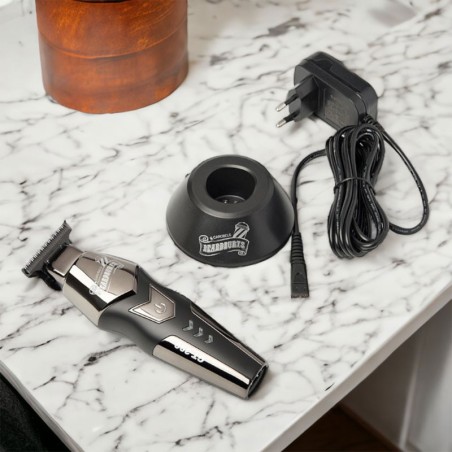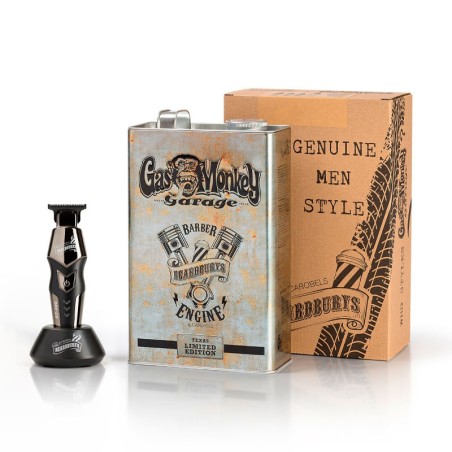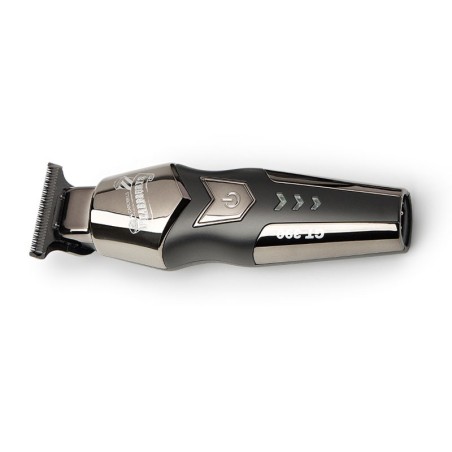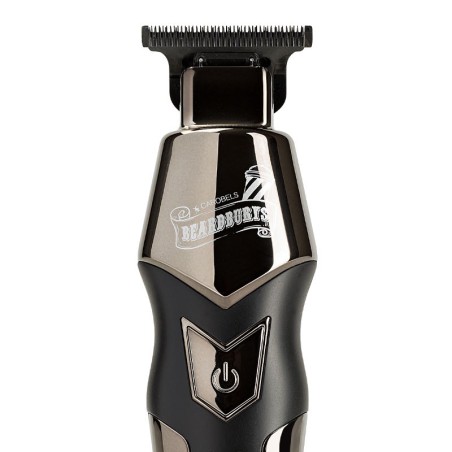 GT-390 Boost Trimmer

The GT-390 Boost Trimmer is a must-have for any barbershop. Revolutionary with a 0.3 mm flush cut . Thanks to the advanced DLC "The One" blades, this trimmer is clog-free, low-friction, doesn't heat up, and doesn't pull hair.
The powerful 7,500 rpm high-performance rotation motor ensures durability and reliability. With a battery life of 2.5 hours and just 90 minutes of charging time, the GT-390 Boost can be used both wirelessly and wired.
Includes 3 interchangeable combs (0.5mm, 1mm and 1.5mm) for endless styling options.
General characteristics:
Professional Blades: "The One" DLC - Skin Friendly
Cutting length: 0.3mm
High performance rotation motor: 7,500 rpm
Wireless and wired use
Long lasting lithium ion battery
Reinforced load support
Experience the GT-390 Boost Trimmer - Unleash your own barbering moment at home!
GT-390 Contents:
GT-390 Boost Trimmer, charging stand, power charging cable, micro-USB charging cable, blade cover, 3 combs, cleaning brush and mineral oil.
Manuel Caberol, the visionary behind Beardburys , brings the barbershop experience to your home. With professional products like the GT-390 Boost Trimmer, experience quality and style with every cut.
Be the first to ask a question about this product!
Skid Zero GT-390 Boost Trimmer Beardburys
GT-390 Boost Trimmer Machine - Your Style, Your Authenticity!
With a high-performance rotary motor that runs at 7,500 rpm, this trimmer is not only powerful but also durable and reliable. Say goodbye to jerks and overheating trimmers! The GT-390 Boost Trimmer is designed to offer the best performance without sacrificing comfort.
The battery has 2.5 hours of autonomy and fast charging completes in just 90 minutes.
Includes 3 interchangeable combs of 0.5mm, 1mm and 1.5mm , so you can customize your style with ease. Your look, your rules!