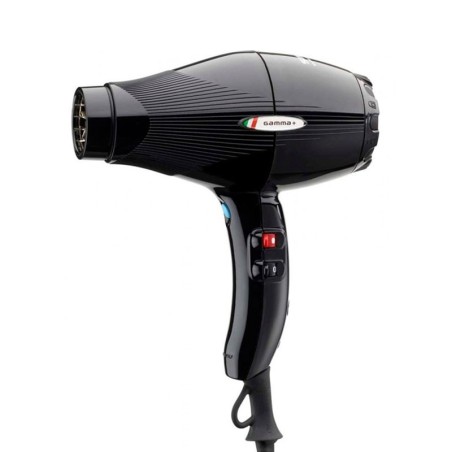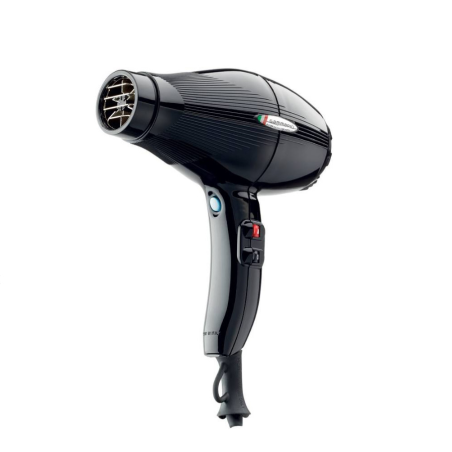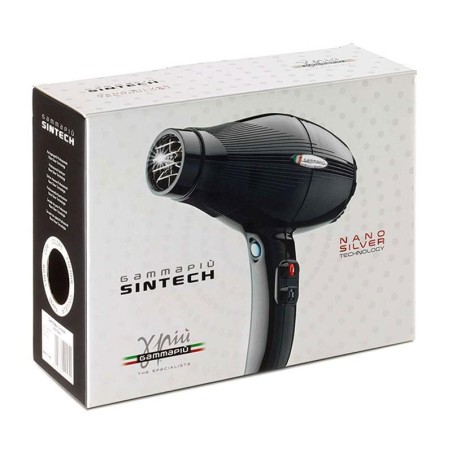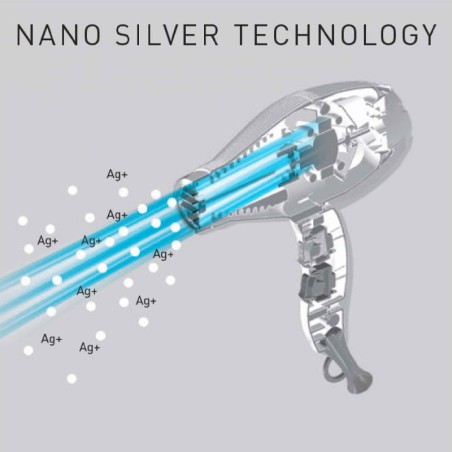 A Professional Hair Dryer that has it all
The Gamma Piu Sintech is much more than a conventional dryer. With a power of 2000-2300W and a capacity of 220-240V, this compact dryer is designed to give you exceptional performance.
Total control in your hands
No matter what hair type or style you want to create, the Sintech gives you options. With 2 speeds and 4 temperatures, you can adapt the drying to your needs. In addition, the cold air blow button allows you to set your hairstyle for a long-lasting result.
Ionic and Ceramic Technology
The secret behind the Sintech lies in its ceramic ionic technology. This not only protects your hair from heat damage, but also reduces frizz and improves softness and shine.
Johnson Engine - Unmatched Durability
The real heart of this dryer is its Johnson motor, known for its unmatched durability. This dryer is an all-rounder that will accompany you for years and years, maintaining its optimal performance.
The Gamma Piu Sintech combines power, durability and comfort in a compact design. Get ready to experience a high-level hair dryer that will last over time!

BESIDES:
Its front grille coated in 999‱ Silver, thanks to Silver Nano Technology, emits silver nanoparticles. The disinfectant properties of silver have been known since ancient times. Hair and epidermis look healthier and more protected.
Embedded cold air pulse that facilitates grip.
Rounded side button grip.
1 Rotating socket nozzle .
Cable with anti-break system.
Customers who bought this product also bought:
Be the first to ask a question about this product!
Sintech black Gamma Piu hair dryer
Are you looking for a dryer that offers you power and durability without sacrificing comfort ?
The Gamma Piu Sintech dryer is the perfect choice! Dries in half the time of a normal hair dryer.
With high-performance features and a compact design , this dryer is ready to accompany you for years:
Special Edition with Johnson 2000-2300W motor
Cold shot button
2 speeds, 4 temperatures
ceramic ionic
Made in Italy