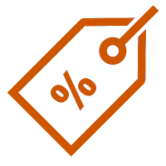 Check our products on offer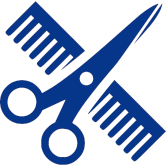 take advantage of the advantages by registering here.
Dryer Aria Gold Rose Ionic 2200W Gamma Piu
Free shipping for orders over € 30
Are You professional? take advantage.
The Aria Gold Rose Ionic 2200W dryer is a dryer that combines maximum power with negative ion technology
Ionic generator with on-off switch that controls the
emission of negative ions.
based on the result you want to achieve on the hair.
Switch placed on ION:
to obtain hydrated, smooth and static-free hair.
Switch placed in O
: for volume and consistency.
Nano Silver Technology
: 999 silver coated mesh, emits silver nanoparticles.ETC Technology: generates a
unique spiral air pressure
that dries hair even deeply.Ultra Kinetic Motor:
powerful long-lasting motor
, air pressure at 108 m3 / h. Ultra light:
390 g for easy styling
and to reduce effort during work.
Quiet
: less acoustic stress in the living room.
High air temperature
to tame even curly hair.
Be the first to ask a question about this product!