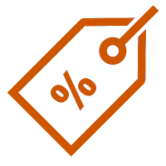 Check our products on offer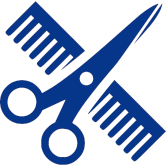 take advantage of the advantages by registering here.
Twister 3900 Ionic Dryer 2200w Black AG
The new AG Twister 3900 dryer is a professional ionic dryer perfect for use in the salon or at home. Compact and powerful , 2200 watts, it dries your hair with style, ease and speed.


It consists of a long-life AC motor , a 2-speed, 3-temperature switch, and a cold air button.

Includes 2 nozzles and a diffuser.
Free shipping for orders over € 30
Are You professional? take advantage.
With ionic technology, it emits 3,000,000 negative ions per second per cubic centimeter, speeding up the drying time of the hair while protecting it. The dryer is made of tourmaline mesh.

Characteristics:
- With Ceramic Tourmaline that provides negative ions.
- 3,000,000 negative ions / sec / cm3
- Compact and ergonomic model.
- Long-lasting AC motor.
- 2 speed switch
- 3 Types of temperatures.
- Cold air button.
- Removable air filter.
- 2 nozzles and 1 diffuser.


Technical data:
- Power 2200W
- Air Volume: 64.9m3 / h
- Weight 590gr
Be the first to ask a question about this product!