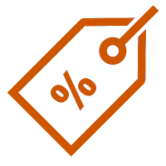 Check our products on offer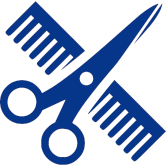 take advantage of the advantages by registering here.
Hair fiber 25g Dark Brown AG
Hair fibers for dark brown hair
Free shipping for orders over € 30
Are You professional? take advantage.
Ultra fine fibers
that adhere to the hair giving it greater density naturally throughout the day. If you think that only people with hair loss problems use them, you are wrong.
Hair fibers are enjoyed by men and women , because it is the fastest way to achieve greater capillary volume, the perfect solution to use it daily or to increase your confidence before an important meeting or a special night.
Directions: Make sure the hair is completely dry. Tilt the bottle about 45 degrees and tap gently with your fingers to apply fibers to the lean area.
Tip: Gradually increase the amount to achieve a more natural coverage, repeating the application several times until the desired result is obtained.
Dark brown color
Be the first to ask a question about this product!