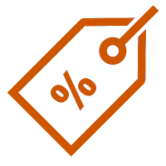 Check our products on offer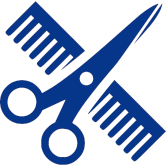 take advantage of the advantages by registering here.
Korner XL Gamma Piu tweezers
New tweezers for perfect waves
Free shipping for orders over € 30
Are You professional? take advantage.
New Korner XL
Rainbow tweezers from Gamma Piu. Its unique twisted conical shape and its length measurements allow a special recirculation
: more volume at the roots, more delicate waves at the ends.
Ideal for long hair.
This Gamma Piu curling iron has a shiny finish with a beautiful iridescent effect, ideal for waves.
Characteristics:
Fast heating with temperature control in four levels: 230, 210, 190, 170 ° C. Rainbow antistatic coating to reduce static electricity in the hair. Its unique twisted cone shape and its length measures allow more volume at the root and more delicate waves at the ends. Ideal for long hair.Ergonomic handle.Glossy finish with beautiful iridescent effect.Automatic switch-off after 60'.Diameter from 16 mm to 32 mm
Be the first to ask a question about this product!
You might also like
Price
€12.29
-10%
Regular price
€13.65
Price
€10.66
-10%
Regular price
€11.85