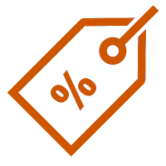 Check our products on offer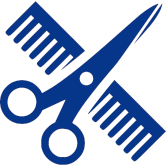 take advantage of the advantages by registering here.
Plancha C3 Flower Collection Corioliss + Cepillo
Corioliss C3 special edition Flower Collection professional hair straightener with extra-long and extra-soft titanium plates.

The limited edition Flower Collection is a solidarity iron. Corioliss collaborates with the Ana Bella Foundation in helping battered women, offering them resources and protection and empowering them to achieve a happy future.


Measures:
Plates: 2.2 x 11.5 cm
Case: 2.5 x 30.5 cm
Free shipping for orders over € 30
Are You professional? take advantage.
The
Corioliss Flower Collection C3 straightener
is designed for hairdressing professionals and achieves exceptional results thanks to its
slim-line design and
extra-long
titanium plates,
which guarantee an elegant straightening in a single pass
.
Digital temperature control and infrared technology pamper the health of your hair. In addition, the Corioliss brush is the perfect complement to feel your hair spectacular after each use.


Its vivid colors evoke the union of the strength of femininity and the beauty of flowers. The intense pink is synonymous with affection and protection, and combined with the interior that represents freedom and freshness, they make it a unique iron.


FEATURES:

-Integrated digital temperature control. The temperature goes by sections: 135º, 180º, 210º and 235º. As it reaches 235º it is ideal for salon treatments.
-Nanotechnology of silver particles. 99.9% of bacteria are killed.
-Infrared heat system. Take care of the fiber the most.
-Negative ion technology. Static electricity disappears from the hair leaving it soft, silky and shiny.
-Temperature control 3 times per second. Uniform temperature from roots to tips.
-Heating time of: 20 seconds.
-Auto shutdown mode. For safety, the iron system turns off after 2 hours of inactivity.
-Dual voltage. Ideal for traveling.
-Cable of 2.5 meters with 360º swivel base.
-Travel cover included.
Be the first to ask a question about this product!
You might also like
Price
€12.29
-10%
Regular price
€13.65