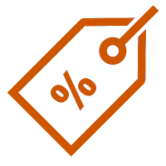 Check our products on offer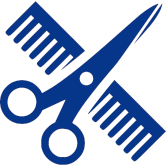 take advantage of the advantages by registering here.
Perfect Box Green Manicure Kit E. Llorca
Limited edition manicure box for total nail care in 4 steps.
Contains:
-Nail hardener
-Base Fixed Gel
-Green Color Pro Nail Polish with Glitter
-Top Coat Gel Effect
Free shipping for orders over € 30
Are You professional? take advantage.
Get strong nails and a perfect manicure with this limited edition kit.


Containing?


-Nail hardener:
Recover, strengthen and hydrate your nails with a product rich in keratin, vitamin E, arginine and tea tree. Use it for a week without applying nail polish. Ideal for nails damaged by permanent manicure.
-Base Fixed Gel:
Get more adherence, quick drying, resistance and shine of your favorite nail polish.
-Green Nail Polish Pro:
A beautiful green shade with glitter with a special brush, maximum coverage with a single application, long wear, intensity, shine and ultra fast drying.
-Top Coat Gel Effect:
Professional finish for your manicure. achieves the gel effect providing volume, shine and more duration.
Be the first to ask a question about this product!