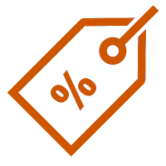 Check our products on offer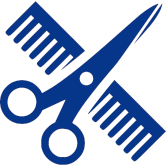 take advantage of the advantages by registering here.
Champú sólido cabello seco Petal 50gr Valquer
Valquer's Petal Solid Shampoo for Dry Hair is an easily formulated, sulfate-free, foaming solid shampoo
Free shipping for orders over € 30
Are You professional? take advantage.
Still not familiar with solid shampoo? Valquer's is the only
solid shampoo on
the market that lather easily, and that is formulated without sulfates.
It does not contain soap
, and this is important because this substance can alter the natural PH of our scalp. It is
100% organic and recyclable
, because in addition to taking care of our hair, it also takes care of the planet.

Petal shampoo is designed for dry hair. It is formulated from organic oils: coconut oil and aloe vera.
You can apply it by massaging the tablet on damp hair, or rubbing your hands with it as if it were a hand soap and applying it to the hair. Then rinse it off with water.

Pamper your hair as much as your skin. Shampoo is not just a hygiene product, it brings beauty. Give it the prominence it deserves.


100% cruelty free, 100% vegan.
Be the first to ask a question about this product!