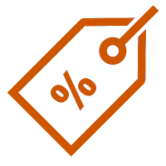 Check our products on offer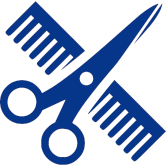 take advantage of the advantages by registering here.
Homologated and Reusable Mask for Children Cats
Cat mask designed for children
Free shipping for orders over € 30
Are You professional? take advantage.
Washable and reusable approved hygienic children's mask with Pure Green children's cat design. Bacterial filtration efficiency of 99.68% according to the homologated laboratory report Nº2020TM0374 of the AITEX Textile Research Institute and according to the UNE EN 14683: 2019 + AC standard. * not suitable for sanitary use
Washable (it is recommended to wash at 60º minimum. 100% polyester fabric, maximum comfort.
Made in Spain.
The masks will help us protect ourselves from airborne pathogenic biological agents (bacteria, viruses, fungi, coronaviruses ...).
The purpose of hygienic face masks is to prevent the transmission of infectious agents to the environment. The general use of a mask reduces viral exposure and the risk of infection at the population level.
Masks are most effective when combined with frequent hand washing with a hydroalcoholic solution or soap and water. Cover your mouth and nose with the mask and make sure there are no gaps between your face and the mask.



Be the first to ask a question about this product!