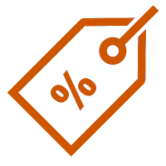 Check our products on offer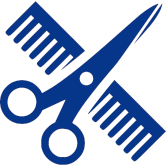 take advantage of the advantages by registering here.
Mascarilla quirúrgica azul (Caja 50uds.)
Box 50 units of Disposable Surgical Mask IIR 3 layers.
Free shipping for orders over € 30
Are You professional? take advantage.
FUNCTION: the disposable IIR surgical mask has been designed to restrict the transmission of infectious agents, it serves to help prevent contagion from microorganisms present in respiratory droplets, when coughing or sneezing.


PROTECTION: The IIR type of masks have three protective layers. Its bacterial filtration efficiency is equal to or greater than 98% . In addition, Type IIR has a pressure splash resistance function equal to or greater than 16 kPa.

DESIGN: These surgical masks have a flexible nasal adjustment, the design is foldable and compact, so that its distribution and storage is convenient and easy.

ADAPTABLE : this medical mask can be adapted to any type of face, guaranteeing maximum comfort during use.
Be the first to ask a question about this product!