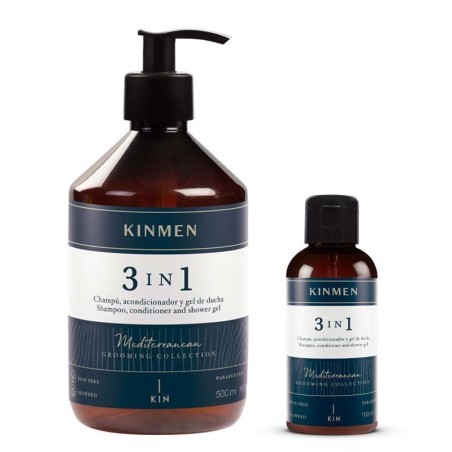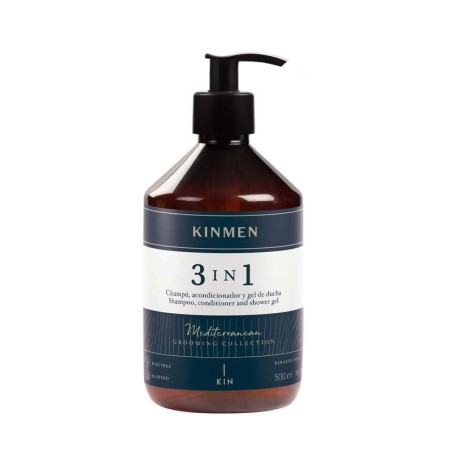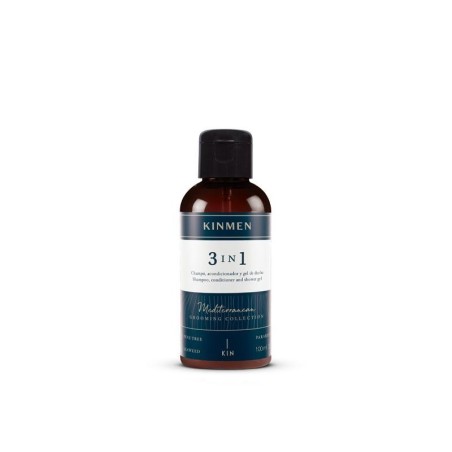 Shampoo, conditioner and shower gel for daily use.
Protects and hydrates the skin and hair thanks to the action of an active ingredient of plant origin that helps maintain its natural balance. Perfect for traveling or for the gym.
Includes: Kinmen 3 in 1 of 500ml + Kinmen 3 in 1 of 100ml
The Kinmen line is the men's line of treatments and finishes formulated with red algae extract and other active ingredients of natural origin that give the hair unprecedented strength and vitality. With purifying, anti-pollution and anti-stress properties, KINMEN products help you overcome your day to day in a simple and effective way.
Kinmen 3 in 1 can be used daily for both head and body wash. Its PH is regulated to guarantee a deep cleaning with the maximum care of the skin and hair.
Without parabens.
Be the first to ask a question about this product!
Kinmen 3 in 1 PACK Shampoo 500 + 100 ml.
Out-of-Stock
Tax included
Shampoo , conditioner and shower gel : the ideal product for those who want to optimize their time in the shower.
The best all in 1 now in pack format. It includes a 500 ml + 100 ml bottle in travel format, ideal for you to take to the gym.