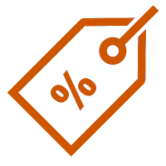 Check our products on offer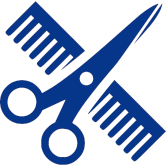 take advantage of the advantages by registering here.
Pack Cepillos Profesionales Termix Pride
Pack consisting of:

6 C Ramic Pride Edition brushes of different diameters (12, 17, 23, 28, 32 and 43 mm)
1 Paddle Brush
1 toiletry bag
-Suitable for all types of hair of medium or long length. As they are ceramic, they facilitate faster straightening.

Pride color scheme
Free shipping for orders over € 30
Are You professional? take advantage.
Complete Termix ceramic comb set contains:
- 6 Termix C-Ramic brushes of the limited edition Pride, each one of the corresponding color of the LGTB flag and a different diameter (12, 17, 23, 28, 32 and 43 mm).

They are built with a perforated ceramic covering tube that distributes the heat evenly over the entire surface, with a removable spike located on the handle that allows the hair to be separated into sections. The fibers are ionic, thus avoiding the frizz of the strands and providing a perfect molding.
that does not allow the hair to catch on and glides smoothly, facilitating work

-A black paddle racket brush, suitable for detangling both dry and wet hair.

-A toiletry bag to be able to take them wherever you want

Inspired by diversity and freedom, the C · Ramic Prides dress in the colors of the rainbow.
Be the first to ask a question about this product!