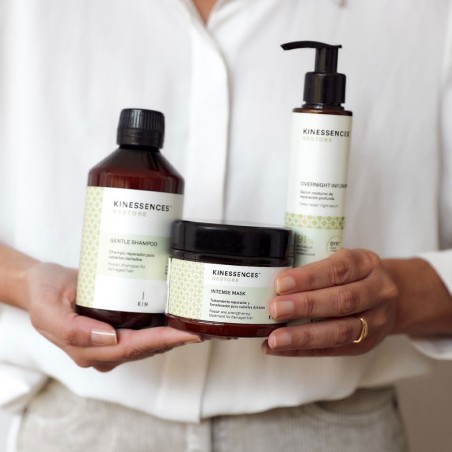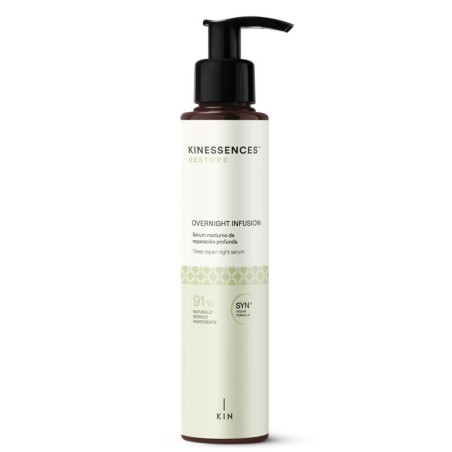 SYNERGY REPAIR (SYN) technology has been conceived as an association of 5 botanical ingredients rich in vegetable proteins and a long-lasting repairing booster.
Recommended for: Damaged and sensitized hair with a tendency to break.
Its fragrance has a floral and fresh touch.
The package includes:
1 Kinessences Restore Shampoo 300 ml
1 Kinessences Restore Mask 200 ml
1 Kinessences Overnight Infusion 150ml
Be the first to ask a question about this product!
Pack Kinessences Restore Mask + Shampoo + Nectar Kin Cosmetics
This Kinessences Restore pack includes all the necessary products to revive damaged hair fiber. Its repairing and revitalizing action provides vitality, resistance and shine from the inside, working at a deep level of the hair fiber.